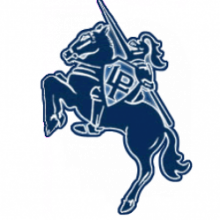 Chris Frizzelle Scholarship

Lake Park Alumni Game
What: Soccer game for any former players of Lancer Soccer Club or Lake Park High School to raise money toward a scholarship for a current deserving senior soccer player.  
Where:   Lake Park High School east campus stadium
When:  October
Cost:  Minimum of $20 donation to the scholarship is required to participate.  All participants will receive a t-shirt.
RSVP:  Email Lancersc11@gmail.com with confirmation and t-shirt size.
Chris was a valued member of the Lake Park High School staff for twenty-one years.  In addition to working in the Technology Department, he was also an integral part of the Lake Park soccer team for many years, where he served in a variety of capacities, including assistant coach and announcer for the boys team and head soccer coach and announcer for the girls team.  In his memory, Chris family annually awards a college scholarship to a deserving Lake Park High School senior student who is currently on the boys soccer team.  

Scholarships Awarded:
2009- Daniel Schultz

2010- Michael Keane
2011- Amber Trunick
2012- Nick Zanghi
2013- Dominic Azzolin
2014- Gustavo Contreras
           Zach Van Kovering
2015- Edan Armas
           Lorenzo Mariani